I am a Latin-American immigrant from Buenos Aires, Argentina.
I am a painter who work primarily with oils on canvas.
I used strong, bold, vibrant colors as expression of my Latin American roots and to denote emotions. My imagery is realistic and they are placed in a dreamlike composition so to indicate my internal world, which is in constant response to my personal history and the world surrounding me.
It is my hope that the viewer will be transported into an internal space of self reflection and insight about memorable and incongruous aspects of life.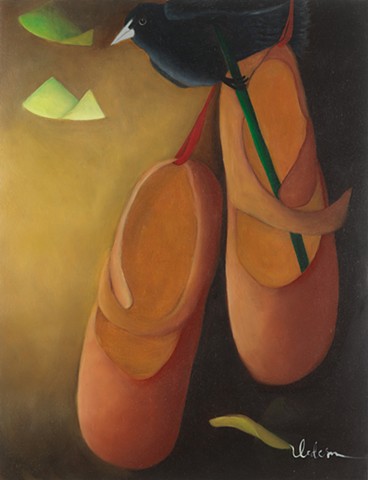 Looking Toward the Horizon
Oil on Canvas
25" x 33"